March 3, 2014
How to Remove Author Details in WordPress
So you have a website and articles to write for it to gain some ground over the competition, but the author details (which show up at the end of a post) are glaring and not necessary.
Well, now we have made it easier than ever to remove or hide the author details section from a WordPress website.
Why would you want to hide the author details?
Sometimes it does not matter who is writing a blog post or event post. Consider that you belong in a business. If the idea is to provide people with information about an upcoming fundraiser you are doing, you may not need to tell people who it is that wrote the article.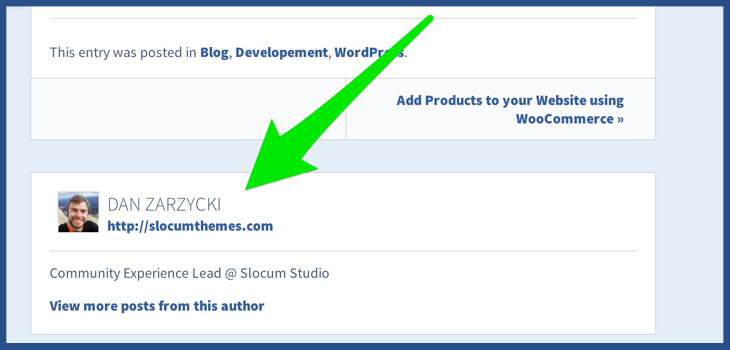 On the other hand, if you are making magazine posts or journalistic posts, it might be good to inform people about which journalist or contributor wrote the article.
In any case, we make it super easy to show or hide the author box on our WordPress themes.
How to hide author details in WordPress
With our themes activated, you can navigate to the Appearance > Theme Options tab and go to the General Tab.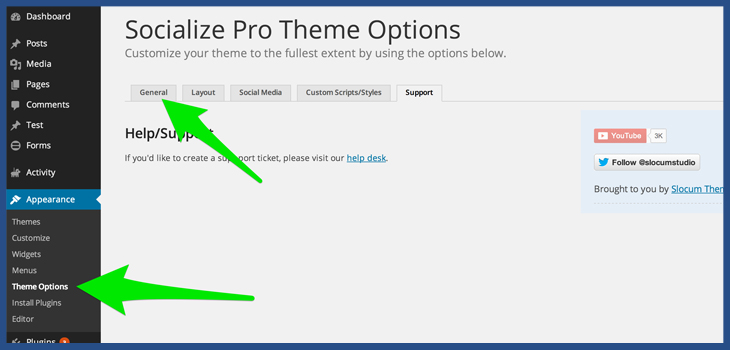 From there, there will be a section to go in and change the author information.
You simply click on the slider to show or hide the author details. There are other pieces of content you can show or hide here as well, so try experimenting to see what happens!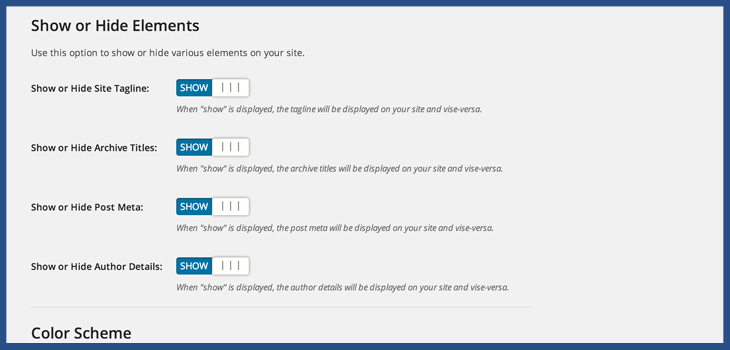 Make sure you save the options page before leaving so that the changes are made on the actual WordPress website.
As mentioned, hiding the author details will make it so that you can make a post more "anonymous" than written by a specific user or contributor.
Themes that support the removal of author details: